Peru Ayahuasca Retreat Center
Join us at Kapitari to experience the transformative power of ayahuasca & authentic Amazonian shamanism.
We offer affordable Ayahuasca retreats in Peru: Experience true healing & transformation amidst the beauty & wonder of the Amazon rainforest.
Are you looking for a safe & transformative Peru ayahuasca retreat that doesn't cost the earth?
Hey there, friend!
Welcome to Kapitari, where the magic of ayahuasca awaits you! 😊
Now, we get it – most Ayahuasca retreats are a bit on the pricey side these days. Those Google searches might have left you wide-eyed with many retreats costing a small fortune! 🤯
Sure, if you've got the dough, and you want that fancy luxury experience, there are some truly mind-blowing centers out there! 🤩
But hang on, Kapitari is a mind-blowing adventure of its own – but it certainly isn't for everyone!
If you're after lavish digs, gourmet meals that could give a Michelin-star restaurant a run for its money, and a jam-packed schedule with endless activities, then we'll be the first to admit, we won't be your cup of tea. Hey, no hard feelings! Feel free to hit that back button! 😉
However, if you're all about getting back to basics, reveling in life's simple pleasures, and supporting a community that will truly benefit from you being here, then listen up! Kapitari could be your dream come true, offering you an experience that goes way beyond the ordinary.
Join us for a soul-nourishing journey, where simplicity is the key, and the beauty lies in the authentic connections we make – with each other, with nature, and with ourselves.
So, if you're ready to dive into the transformative wonders of ayahuasca while making a meaningful impact on others, Kapitari is calling your name! Let's explore the extraordinary together! 🍃🌟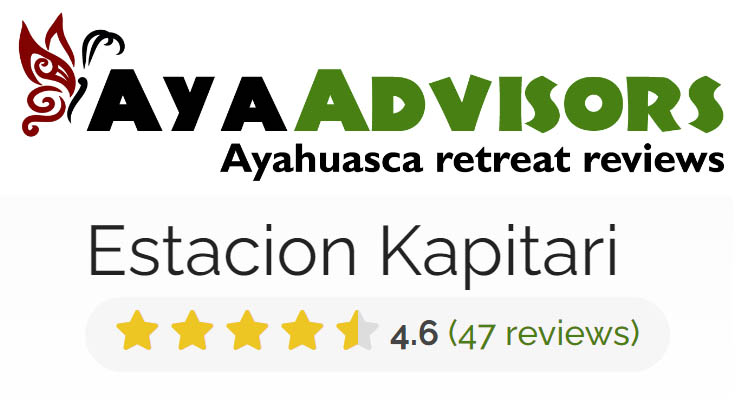 Absolutley LOVED my time spent at Kapitari. Don Lucho and his family were extremely hospitable I only wish i spoke more spanish so i could of expressed my gratitude fully. The place is amazing and was the perfect back drop for my first experiences with Ayahuasca and would definitely recommend this retreat to anyone. Kapitari and the souls that I met there will forever be etched in my heart!
"When Aya calls, Kapitari is where I go to marinate in pure love. It's where Nature finds my shoes as abhorrent as I do, and quickly, creatively, reclaims them—turning them into a termite mound overnight, or conspiring with mud puddles to gobble them off my feet. There is no need of shoes at Kapitari. There is no need of anything. There are no "trappings"…simply wee thatched huts for sleeping in, nurturing mud/fruit baths, giggles with the locals, reinvigorating swims, parrot greetings, cosmic night skies, global kindred spirits, simple nutritious meals, and the breathing, stirring aliveness of Mother Jungle. It will move you. Don Lucho and his family are open, kind and loving healers. For those who come seeking answers, healing, or to do the hard-hard-gritty-hard soul work, Don Lucho will safely and beautifully move you through each healing and journeying ceremony. His relationship with our many plant allies and teachers is exquisite."
– Carole T, Canada
What Makes Kapitari a Magical Experience?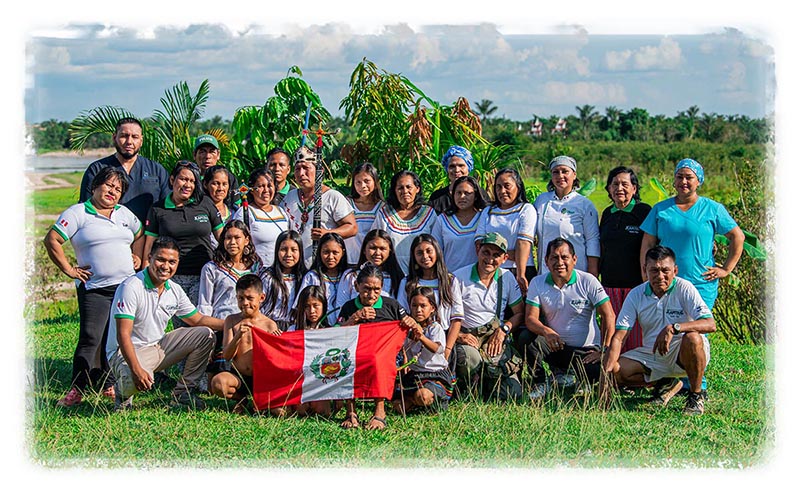 We're a Peruvian & Family Owned Center
Did you know that many Peruvian Ayahuasca centers are actually owned by Westerners? We're not saying that's always a bad thing, but there are a few making big profits from this 'business' and not always giving anything back.
But hey, let's introduce you to a different kind of place – Kapitari!
Kapitari is different because it's owned by the shaman Don Lucho and his family. It's not just a money making business for them; they genuinely care about their community and fellow Peruvians. 🌿✨
So, if you're looking for a meaningful adventure that gives back, consider Kapitari where healing and community come together, and let the magic of Ayahuasca unfold in a down-to-earth and heartwarming setting. 🍃🌟
Amazing Shamans
Meet Don Lucho, the wise owner and main shaman at Kapitari! His ancestors trace from the Cocama tribe near Iquitos, Peru, and his incredible connection with Mother Nature began at a very young age. At just 12 years old, he delved into the mystical world of Amazon jungle plants and spirits. Instead of relying on second-hand knowledge, he chose the path of his ancestors, learning from nature itself.
With well over 50 years of experience in ancestral medicine and Ayahuasca ceremonies, Don Lucho is a true maestro. Beyond healing, he passionately safeguards Mother Nature and has an awe-inspiring permaculture project admired by global environmentalists.
As Peru's Brand Ambassador, he represented shamans on a captivating journey across Europe. His knowledge of plant medicine and sustainable agricultural methods earned him admiration from experts and scientists worldwide. Don Lucho is not just a shaman; he's an earth-loving visionary with an incredible gift for healing and nurturing nature. 🌿✨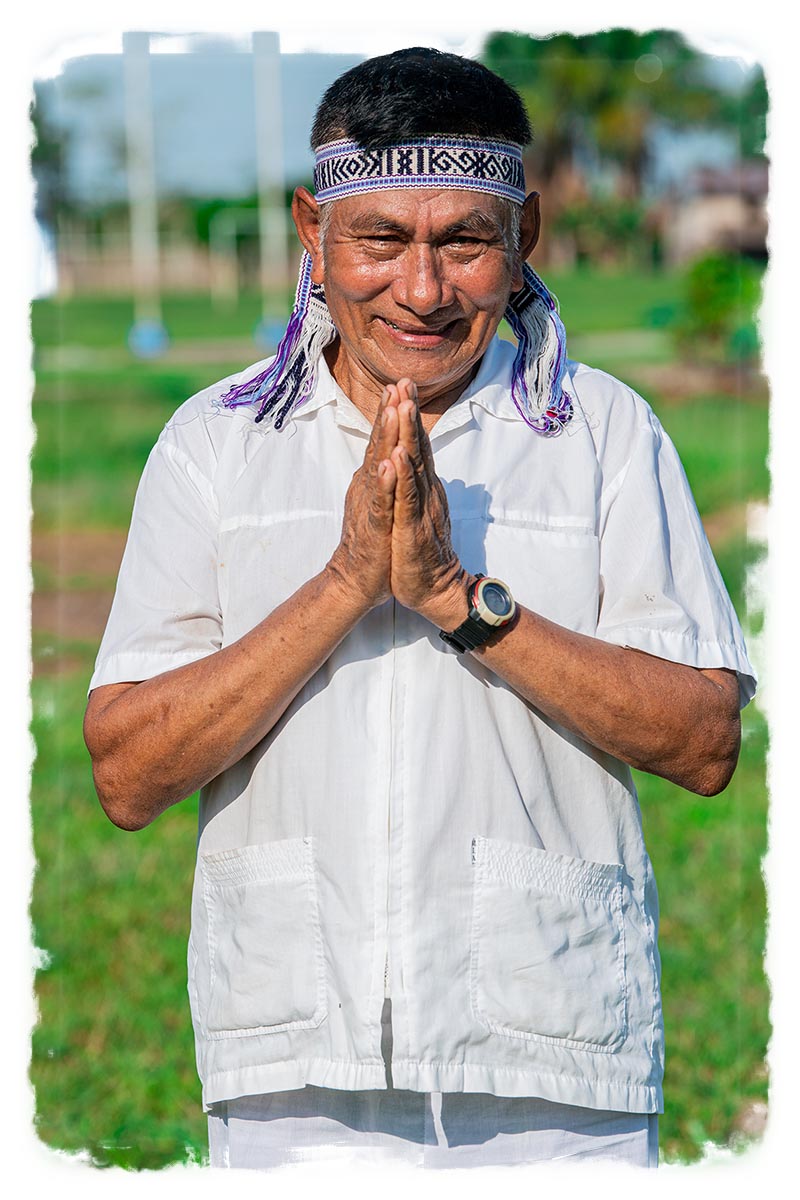 Rustic but comfortable accommodation
Our accommodations are traditional jungle tambos made from natural jungle materials but protected by mosquito netting.
We like to think of our tambos as wildly charming hideaways in the heart of the untamed jungle. These delightful havens offer an adventurous escape from the hustle and bustle of modern life, where nature's embrace becomes your cozy companion.
Embracing the jungle's wild beauty, tambos provide a perfect blend of simplicity and serenity, where you can immerse yourself in the lush greenery and dance to the rhythmic symphony of exotic wildlife.
Get ready to trade Wi-Fi for fireflies and city lights for starry nights! 🌿🏕️✨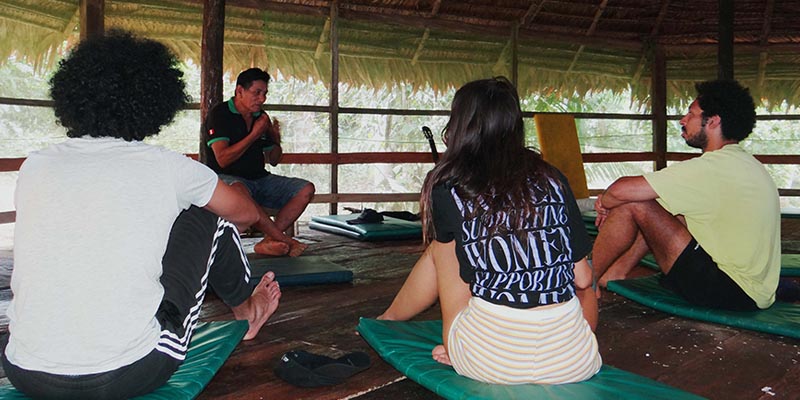 Our Retreat
Find out more about our 7 day ayahuasca healing retreat.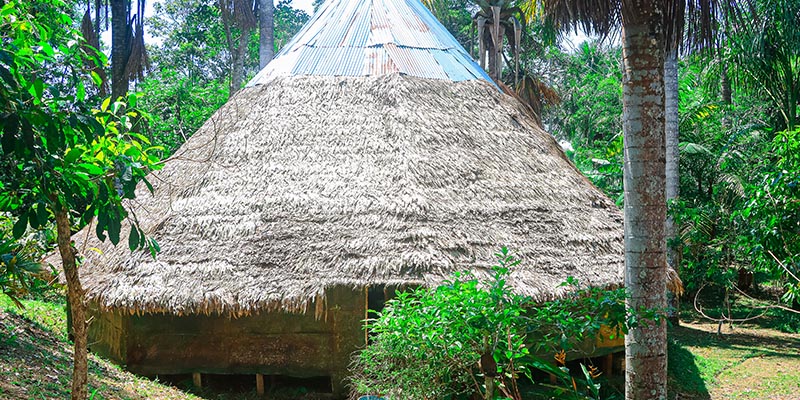 The Center
Learn about the history of Kapitari, one of the oldest ayahuasca centers in Peru.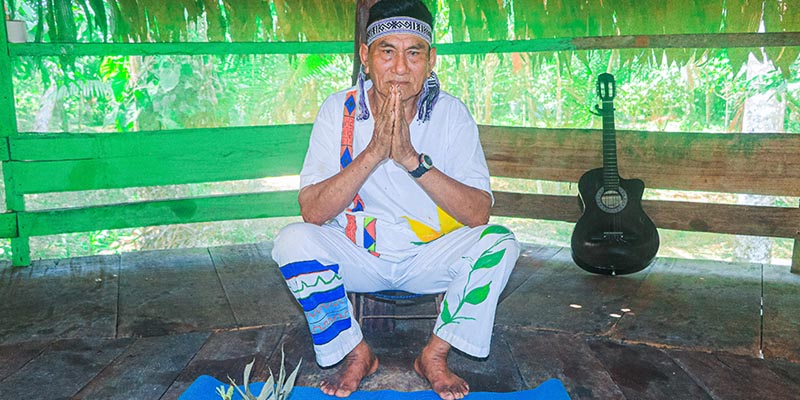 The Shamans
Learn about Don Lucho and Wagner who will guide you on your journeys.
Choose Kapitari for an unforgettable journey of transformation in the heart of the Peruvian Amazon. As an authentic Ayahuasca retreat center, we offer profound healing experiences guided by the wisdom of skilled shaman Don Lucho and his family. Embrace the power of Ayahuasca ceremonies, cleansing rituals, and the enchanting beauty of the jungle surroundings.
Over 40 years experience
Kapitari Center was founded in 1980, and Don Lucho has over 30 years experience in serving ayahuasca to western tourists.
Beautiful Location
Central to the Kapitari center is a beautiful lake that is surrounded by many of our accommodations.
We're highly rated
Since we start running retreats in 2013 we have received mostly 5 stars reviews.
Peruvian owned & operated
Unlike many other centers in Peru, Kapitari is both Peruvian owned and also a family business.
Rustic but comfortable
If you're looking for a more authentic rustic jungle experience then Kapitari is definitely the place for you.
Affordable Retreats
At $850, our retreat is one of the most affordable and best value retreats in Peru right now.
When you are called to Ayahuasca it is so important to choose the right setting in which to truly experience this other Worldly spiritual adventure. I couldn't imagine doing this anywhere other than Kapitari. Unlike most other white linen and white smile retreats, Kapitari is a place for real people, run by real people and in the most idyllic setting, all for a very fair and affordable price.
Kapitari is a wonderful retreat center. The facilitators are genuine, the location is beautiful, and the staff truly make you feel like family. Most importantly Don Lucho and his son Wagner, the shamans, were amazing! So in touch with the medicine and great at guiding you through the ayahuasca experience. 
Amazing, wonderful, and enchanting! I departed on my journey to Kapitari in the jungle with an open heart and mind and both were filled with beautiful people, ideas, and messages. My experience at Kapitari was awe-inspring and I believe it was the people and spirit of Kapitari that made it so.
Why You Should Experience Ayahuasca in Peru
Experiencing Ayahuasca in Peru offers a transformative and deeply spiritual journey unlike any other. Rooted in the ancient traditions of the Amazonian rainforest, Ayahuasca ceremonies have been practiced by indigenous cultures for thousands of years. This sacred plant medicine, combined with the mystical atmosphere of Peru, creates a unique and powerful opportunity for personal growth and healing.
Peru's rich cultural heritage and deep reverence for nature make it an ideal destination for Ayahuasca exploration. In the city of Iquitos, nestled in the heart of the Amazon, lies Kapitari, a center renowned for its authentic Ayahuasca retreats guided by shaman Don Lucho and his family. Here, seekers from around the world gather to embark on a soul-stirring adventure.
Ayahuasca, a brew made from the Ayahuasca vine and the chacruna plant, acts as a doorway to inner realms, offering profound insights and spiritual awakening. During ceremonies led by experienced shamans like Don Lucho, participants are guided through a process of self-discovery and healing, connecting with higher states of consciousness and the spirits of the jungle.
Peruvian shamanism emphasizes the integration of Ayahuasca experiences into everyday life. It teaches respect for nature, the spirit world, and the interconnectedness of all living beings. This holistic approach fosters not only personal healing but also a deeper understanding of one's place in the universe.
Peru's breathtaking landscapes add to the transformative journey. The lush Amazon rainforest, with its vibrant biodiversity and untouched beauty, serves as a natural sanctuary for self-reflection and connection with Mother Earth. Amidst this majestic backdrop, participants can immerse themselves in the healing power of nature.
Moreover, the authenticity of Ayahuasca ceremonies in Peru offers a genuine and safe environment for exploration. Centers like Kapitari prioritize participants' well-being and ensure proper preparation and integration support. The focus on responsible Ayahuasca practices enhances the overall experience, making it both profound and nurturing.
Whether you seek healing from past traumas, clarity in life's purpose, or a deeper connection with the spiritual realm, Ayahuasca in Peru provides a profound and transformative journey. The combination of ancient traditions, skilled shamans, awe-inspiring nature, and a supportive community at Kapitari invites you to step into a world of healing, growth, and spiritual awakening. Experience Ayahuasca in Peru, and let the magic of the Amazon guide you on a life-changing path of self-discovery. 🍃✨