7 Day Ayahuasca Retreat in Peru
Join us for a traditional shamanic Ayahuasca retreat of healing, transformation and altered states of consciousness in the Amazon Rainforest of Peru. 
Experience true healing & transformation amidst the beauty & wonder of the Amazon rainforest.
Kapitari Ayahuasca Retreat Overview
Retreat cost : $850 USD
Welcome to Kapitari, a beautiful ayahuasca healing center in the Amazon rainforest close to Iquitos, Peru. Kapitari is one of the oldest shamanic centers in Peru and has been welcoming guests from all over the world for over 30 years.
You're invited to attend our traditional Ayahuasca retreat for a profound week of healing and transformation. This retreat is a  great introduction for people who are new to working with the sacred Ayahuasca medicine. It's for anyone who wishes to experience the profound benefits of working with Ayahuasca without it costing the earth. But more than that, it also benefits the Earth because Kapitari is a Peruvian organization founded by the shaman Don Lucho to help protect the incredible biodiversity of the Amazon rainforest.
Over the week, you'll take part in 3 Ayahuasca ceremonies led by Don Lucho, a highly respected Amazonian shaman with well over 50 years experience of working with the medicine.
As well as taking part in the Ayahuasca ceremonies, you'll be fully cleansed during the week from a combination of plant medicines, traditional cleansing bath baths while also eating a traditional ayahuasca food diet.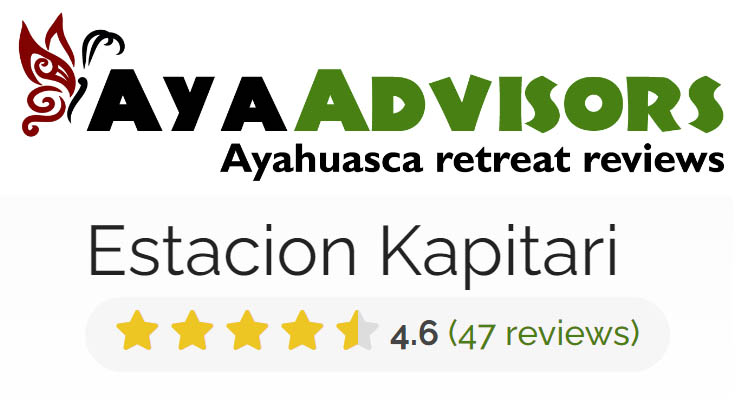 The Retreat Includes:
3 Ayahuasca Ceremonies, led by Don Lucho
Purification and aromatic plant baths before ceremonies.
1 mud bath (weather permitting, as we need sun)
1 fruit bath
Lodging and meals at the Kapitari Center.
Transportation between Iquitos and Kapitari.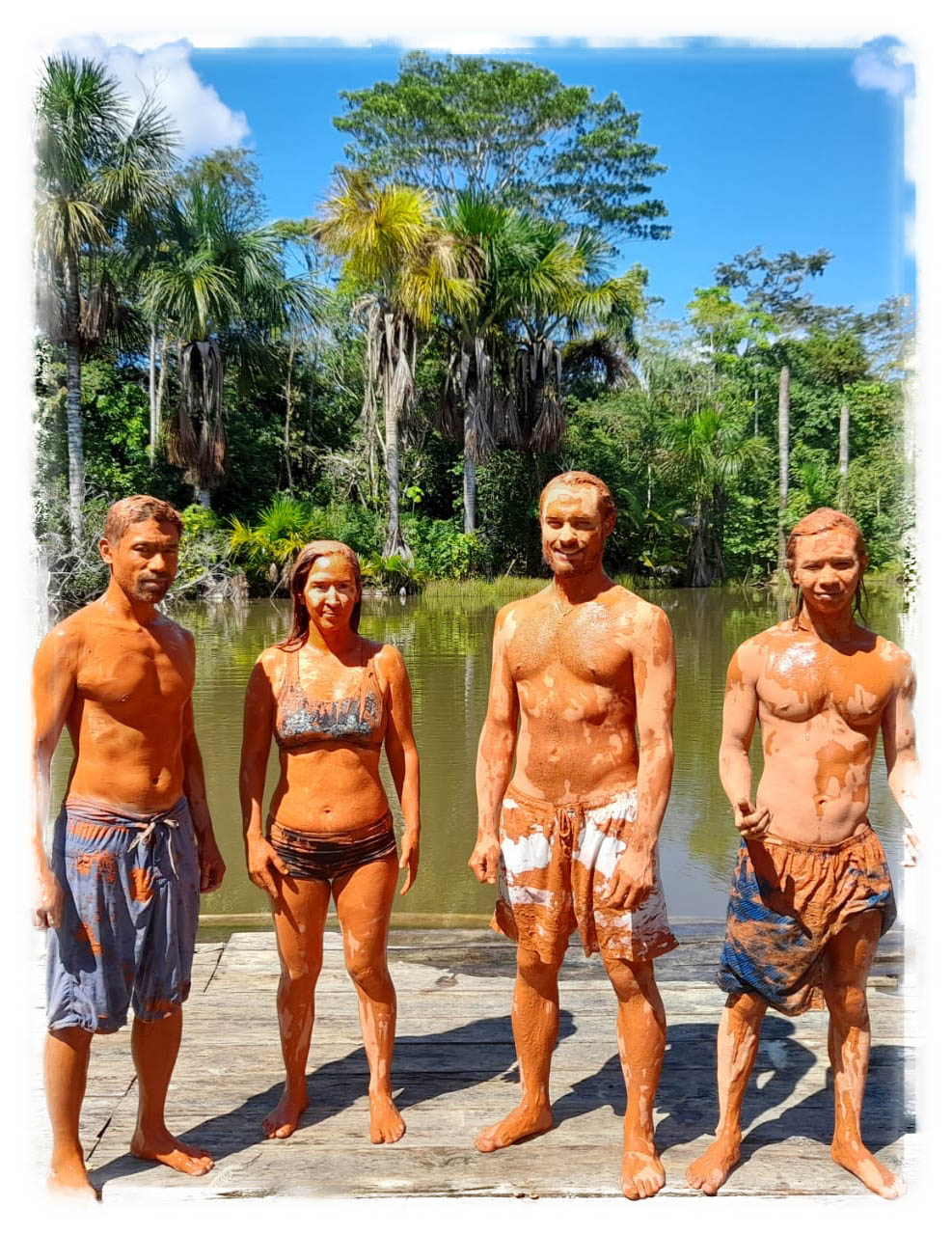 Who Should Attend?
This retreat is open to anyone of any nationality who feels called to work with the medicine, however, the retreat will be facilitated in English.
We feel this retreat is particularly well suited to people who are fairly new to working with Ayahuasca and are looking for a safe and comfortable environment in which to experience traditional sacred ayahuasca ceremonies in Peru.
We've designed this retreat to be as affordable as possible because we believe the medicine should be available to anyone who wants to experience it.
Although healing is always the main focus of working with ayahuasca on our retreats, we feel this retreat is not suitable for people who are dealing with chronic or terminal illness or very severe emotional trauma, as we may not be able to provide you with the level of care and attention that you may require. Also, note that there is about a 45-minute walk to Kapitari (sometimes through muddy conditions) so you need to be fit and able enough to complete the walk.
We are primarily looking for positive and sincere people who have an open-heart and an open-mind. To get the most out of this retreat you should feel young at heart (whatever your physical age may be), fun, easy going, and with a love for adventure and new experiences! Most of all, you should be interested in spiritual and consciousness development and healing your mind, body and soul.
Due to the simple and rustic nature of the location, please do not apply if you can't survive without your luxuries. But if you enjoy the simple pleasures of life and being connected with nature then this retreat is certainly ideal for you.
When you are called to Ayahuasca it is so important to choose the right setting in which to truly experience this other Worldly spiritual adventure. I couldn't imagine doing this anywhere other than Kapitari. Unlike most other white linen and white smile retreats, Kapitari is a place for real people, run by real people and in the most idyllic setting, all for a very fair and affordable price.
Kapitari is a wonderful retreat center. The facilitators are genuine, the location is beautiful, and the staff truly make you feel like family. Most importantly Don Lucho and his son Wagner, the shamans, were amazing! So in touch with the medicine and great at guiding you through the ayahuasca experience. 
Amazing, wonderful, and enchanting! I departed on my journey to Kapitari in the jungle with an open heart and mind and both were filled with beautiful people, ideas, and messages. My experience at Kapitari was awe-inspring and I believe it was the people and spirit of Kapitari that made it so.
What To Expect From A Kapitari Ayahuasca Retreat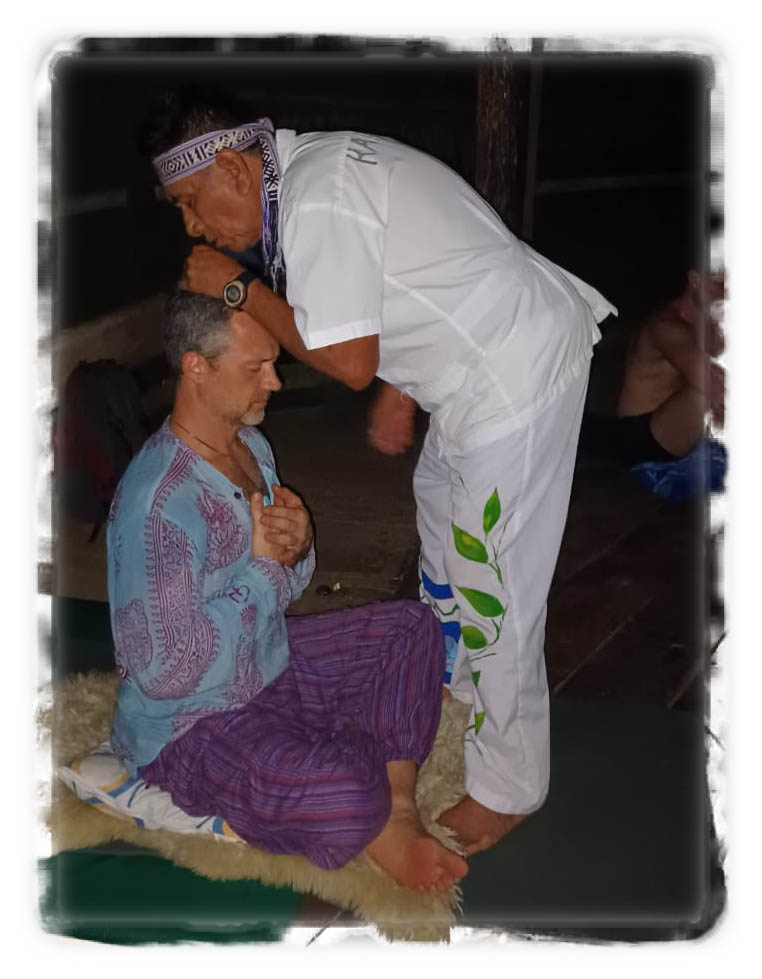 Profound Ayahuasca Healing Ceremonies
During the week we will be hosting 3* Ayahuasca ceremonies. The Ayahuasca medicine is a sacred plant brew that has been used by indigenous Amazonian cultures for thousands of years – primarily for healing, divination and spiritual awakening.
Working with Ayahuasca is an intense, profound, and almost always a highly transformative experience that can facilitate deep healing on all levels of your being – physical, mental, emotional and spiritual. Ayahuasca is a doorway to inner worlds that allows us access to higher states of consciousness and the experience of spiritual awakening. To many people it reveals the multi-dimensional nature of reality and ourselves, and it leads us back to who we truly are.
*If you aren't able to break through during the 3 ceremonies, then we will usually offer you a 4th ceremony on your last night.
Detoxing, Purging and Cleansing
In the heart of Amazonian shamanic healing traditions, purging and cleansing hold vital roles. Ayahuasca's efficacy as medicine lies in its purgative nature, often inducing physical purging or vomiting during the experience. Yet, what sets ayahuasca apart is its unique ability to release more than just physical burdens. It liberates you from unhealthy mental and emotional energies, born from challenging life experiences like emotional wounds, abuse, relationship struggles, and depression.
To ensure a complete cleansing journey, we offer more than ayahuasca ceremonies – you'll partake in additional cleansing rituals and activities. Mud baths and fruit baths work their magic, drawing out toxins, cleansing your skin, and rejuvenating your entire being.
Our greatest wish is that by the end of the retreat, you'll emerge as a renewed soul – freed from the weight of negative and harmful toxins, both physical and emotional. Experience the transformative power of our retreat, and embrace a new you, refreshed and cleansed to the core. 🍃✨
Rustic but comfortable accommodation
Our accommodations are traditional jungle tambos made mostly from natural jungle materials but protected by mosquito netting.
We like to think of our tambos as wildly charming hideaways in the heart of the untamed jungle. These delightful havens offer an adventurous escape from the hustle and bustle of modern life, where nature's embrace becomes your cozy companion.
Embracing the jungle's wild beauty, tambos provide a perfect blend of simplicity and serenity, where you can immerse yourself in the lush greenery and dance to the rhythmic symphony of exotic wildlife.
Get ready to trade Wi-Fi for fireflies and city lights for starry nights! 🌿🏕️✨
Healthy Food
All your meals at Kapitari are lovingly provided.
You'll be eating a simple but healthy traditional jungle diet that includes yuca, green bananas, rice, lentils, fish or chicken, vegetables, and tropical fruits.
We will follow the "shamanic diet" which helps to purify the body and enhance the effects of the medicine. If you're vegetarian or have any special requirements, please let us know in advance.
On ceremony days, you will only eat breakfast and lunch.
TRansport
All transport is provided between Iquitos and the Kapitari Center. The journey takes about 1 hour 30 minutes and involves a boat ride and then a 45 minute walk, so you must be able bodied.
You are responsible for getting yourself to and from Iquitos. We recommend that you arrive in Iquitos at least 1 day before the retreat starts to give yourself time to prepare, relax and overcome jet lag if you're likely to have any.
When you sign-up you will be provided with a PDF document that will give you lots of useful information about travelling to Peru and staying in Iquitos including hotel recommendations.
Cost & Payment
The cost of this retreat is just $850, all-inclusive, for 6 nights/7 days and 3 Ayahuasca ceremonies.
We believe this is one of the best value retreats in Peru where it is now common to pay well over $1500 for a week.
We use Booking Layer, a respected Booking & Payment platform within the travel industry, and it allows you pay by credit or debit card. 
Choose Kapitari for an unforgettable journey of transformation in the heart of the Peruvian Amazon. As an authentic Ayahuasca retreat center, we offer profound healing experiences guided by the wisdom of skilled shaman Don Lucho and his family. Embrace the power of Ayahuasca ceremonies, cleansing rituals, and the enchanting beauty of the jungle surroundings.
Over 40 years experience
Kapitari Center was founded in 1980, and Don Lucho has over 30 years experience in serving ayahuasca to western tourists.
Beautiful Location
Central to the Kapitari center is a beautiful lake that is surrounded by many of our accommodations.
We're highly rated
Since we start running retreats in 2013 we have received mostly 5 stars reviews.
Peruvian owned & operated
Unlike many other centers in Peru, Kapitari is both Peruvian owned and also a family business.
Rustic but comfortable
If you're looking for a more authentic rustic jungle experience then Kapitari is definitely the place for you.
Affordable Retreats
At $850, our retreat is one of the most affordable and best value retreats in Peru right now.
The Kapitari Experience
The video below was made by one of our guests in 2019 and gives you a good idea of what you'll expect to find at Kapitari. Please note that no animals are kept in captivity at Kapitari and those images are from an excursion outside of the center.